This one-day tour is specially designed for tourists who are already in India or planning to visit for any purpose like business, wedding, or any other special occasion. But they do not have much time to explore the tourist places. Therefore in this one-day Agra Tour Package from Delhi, you will have the best way to explore the most beautiful monument of love and one of the seven wonders, The Taj Mahal.
This is a fully private tour and not a part of any group tour. So you will be able to enjoy the tour at your own pace and comfort. In this day trip to Agra from Delhi you will be picked up from your airport or railway station or hotel by an experienced driver in a comfortable AC Car.
You will be picked up by your pre booked driver from your hotel / Airport / Railway Station / Home and start drive to Agra. As you are starting early in Morning, So we can stop on the way a midway for breakfast on Yamuna Expressway.
Upon arrival in Agra, you will be greeted by your tour guide at Taj Mahal entry gate. Driver will drop you at one of the two entry gates of Taj Mahal Complex. Then guide will bring you to Taj Mahal ticket counter in a battery rickshaw as considering the safety of Taj Mahal from pollution, Petrol and diesel vehicles are not allowed to come inside. Then guide will help you to buy Entry Tickets for Taj Mahal. Also in order to avoid wasting of time in queues, you can ask us to the entry tickets for Taj Mahal online in advance. Approximately you will spend 2 ½ hrs at Taj Mahal.
Important Note: We wish to let you know that anything other than medicine any eatable items, sharpen things like knife or nail cutter etc, cosmetics, makeup items, tripods and selfie sticks etc are not allowed inside the Taj Mahal. So you can leave the stuffs in Car.
After completing the visit at Taj Mahal you will be picked up the driver from parking where he dropped you at beginning. Then drive to Agra Fort. Exploring Agra Fort
will take around 1 ½ hrs.
1:30 PM - Lunch Break at a Local Restaurant
You will be taken to a good and hygienic restaurant. There are many options to eat with veg and non-veg Mughlai food.
2:30 PM – Shopping at Local Markets,
After lunch you will are free for shopping for next 1 hr. We must tell you that Agra is very famous for inlay work on marble. So it can be good option to bring some souvenirs for family friends.
3:30 PM - Visit to Itmad-ud-Daulah's Tomb
After shopping you will be taken to Baby Taj also known as Itmad-ud-duallah, this is optional as you can skip if you want.
4:30 PM – Mehtab Bagh (View Point)
After baby Taj you will be taken to Mehtabg bagh also famous view point for iconic Taj Mahal as it is situated on the bank of Yamuna river opposite to Taj Mahal. It is very beautiful to see Taj Mahal with sunset View.
5:30 PM - Departure from Agra
After spending around an hour we will start drive back to Delhi.
8:30 PM - Arrival back in Delhi: Tour Ends
Upon arrival in Delhi, You will be dropped at your Hotel / Airport / Railway Station and Tour ends with Happy Memories.
PS: Taj Mahal remains closed on every Friday.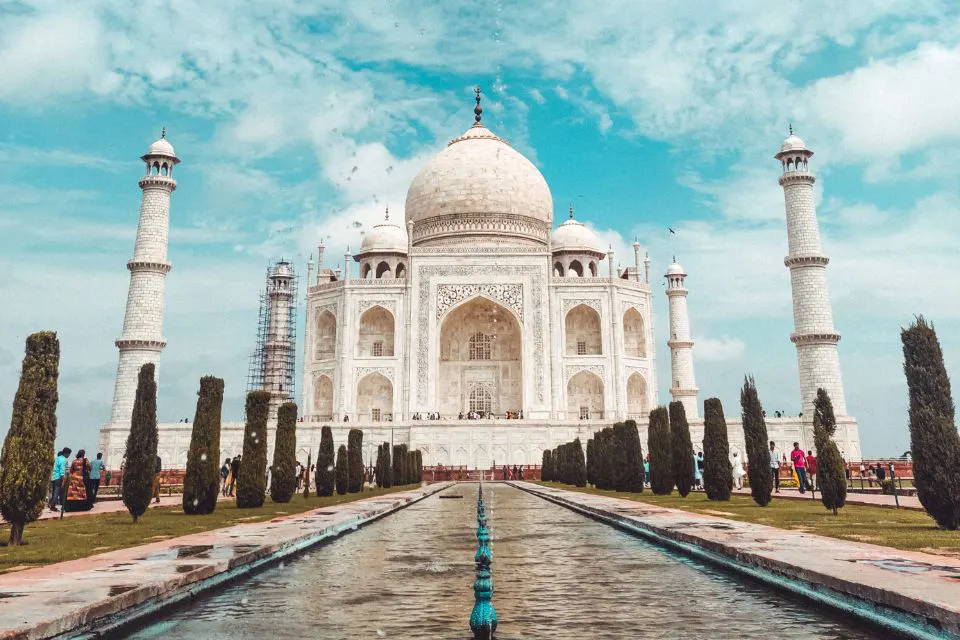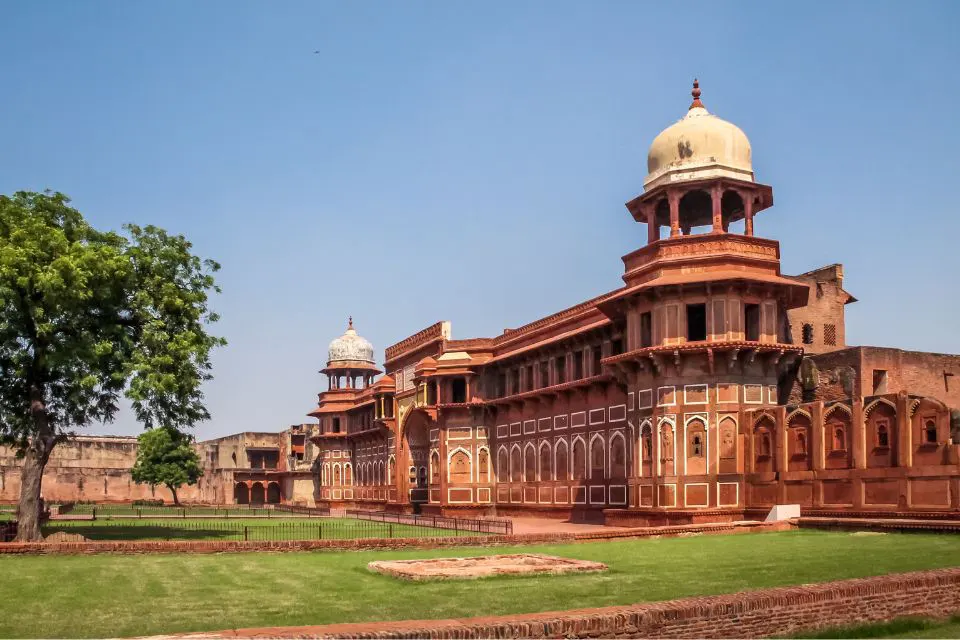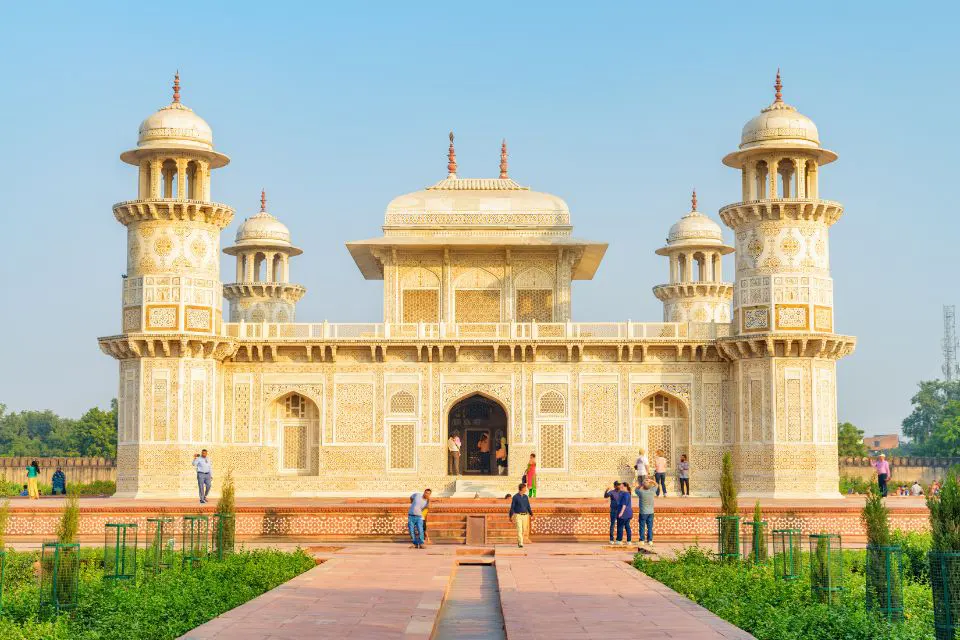 Itmad-ud-duallah (Baby Taj)
Q: What is the duration of the one-day trip to Agra from Delhi?
A: The trip typically lasts for approximately 12 to 14 hours, starting early in the morning and returning to Delhi by evening.
Q: Can I customize the itinerary or include additional attractions?
A: Yes, we are flexible to customizing the itinerary based on your preferences and the time available. But the modifications will be subject to distance and time of travel.
Q: What should I wear during the tour?
A: We recommend wearing full length clothing and comfortable footwear suitable for walking as you will be exploring historical sites. Also we suggest you to keep Sunglass, Hat and scarfs as it can be sunny day.
Q: Cancellation policy ?
A: Our cancellation policy allows for a full refund if canceled at least 48 hours, 50% if canceled at least 24hrs before the scheduled tour and NO Refund within 24hrs of starting the Tour.
Q: Is tipping Compulsory in India.
A: Tipping is not actually mandatory in India but it is actually part of culture. As everyone here who serving you, will not asking anything but always expecting something sincere amount.
Fill in your details to get No-Obligation Quote